To show devices by IRQ in Windows XP, Windows Vista, Windows 7, Windows 8, Windows 8.1, Windows 10, Windows Server 2008, Windows Server 2012 and Windows Server 2016, do the following:
Launch Device Manger (in Windows Run or Search type

devmgmt.msc

or right click on Computer->select Manage->select Device Manager)
In the menu select View -> Resources by connection
Expand Interrupt by request (IRQ) item category and scroll down to items starting with (PCI)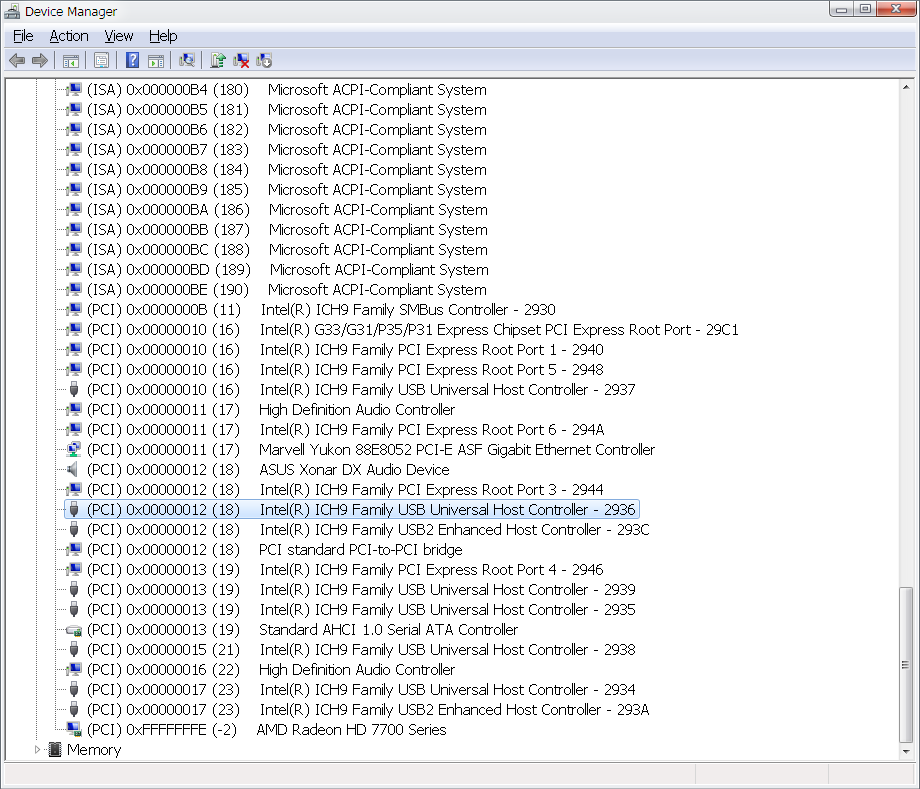 Additional info
Devices that share the same IRQ with other devices are recognized by having the same (PCI) value.
Devices that have positive (PCI) values are working in Line-based interrupts mode. Those that have negative (PCI) values are working in MSI (Message signaled interrupts) mode.
In order to avoid IRQ sharing between devices, you could change the interrupt mode to MSI for some of those devices with MSI Utility. Note that not all devices will work in MSI mode and may prevent Windows from booting.