Dynamic (fluctuating) volume when there are 2 or more active sound sources.

 
Description:  When playing a game and listening to music at the same time, the volume for either of the applications will fluctuate, for example the music volume will lower down when there is a high noise coming from the game (like explosions). 
I haven't found any fix for this except the workaround that's presented below.
Windows XP workaround fix
Set Windows Volume to 80%-90%. I noticed that this issue is only present when Windows volume(or panel volume) is above 80-90%.  So my recommendation is to not exceed this limit.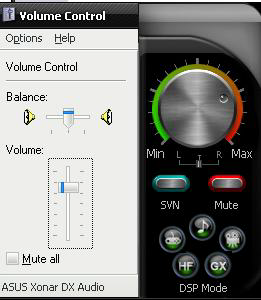 Windows Vista/7/8/10 workaround fix
Workaround here is slightly different from the one in WinXP, you'll have to set the volume in each application at 80% or below.  You can set Windows Volume to 100%.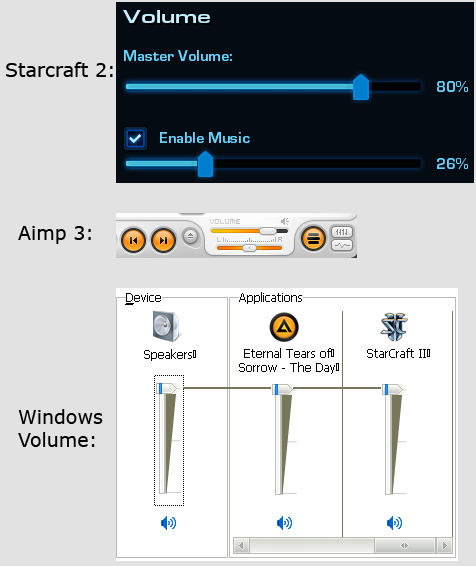 Other notes:
Please note that moving the mixer playback sliders in ASUS Audio Center above "76" or moving digital volume sliders in C-Media Control Panel above "0" dB will cause the same issues.
Until further notice, all driver versions (UNi or Asus) have this problem.
This page is only for discussing the problems and solutions described above. For general help, comment on the main UNi Xonar page.