If the sound works on your Windows system but the system sounds are not working, try the following solutions:
Solution no. 1
Right-click on Windows Volume icon from system tray.
Select "Open Volume Mixer".
Under "System Sounds", check the volume slider is not set to 0 and that mute is not active.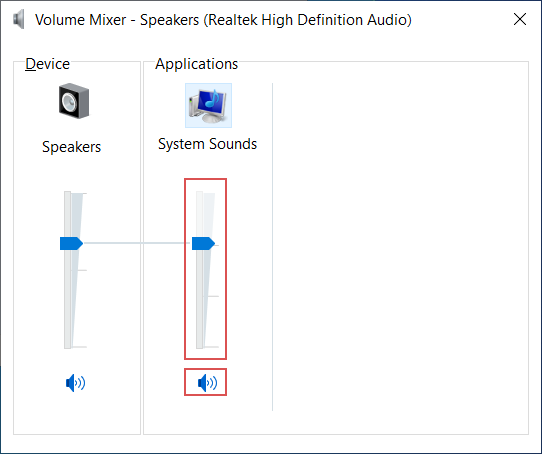 Solution no. 2
In the previously opened window "Volume Mixer" click on the "System Sounds" icon.
Check that the "Sound Scheme" is set to "Windows Defaults" and press "OK".
Solution no.3
Solution by WareNetwork2000.
Press 

⊞Win

+

R 

or open search and type

regedit

in the opened dialog.
Click on HKEY_CURRENT_USER registry key
On the right side, check if for the (Default) entry the Data field is "(value not set)".
If it shows something other then "(value not set)", double click on (Default) and remove any text that it may appear under "Value data:".

Applies to the following OS:
Windows Vista, Windows 7, Windows 8, Windows 8.1, Windows 10, Windows Server 2008, Windows Server 2012, Windows Server 2016, Windows Server 2019