Guide on how to exclude a file, folder or process from being scanned and be falsely classified as a threat by Windows 10 Defender. You should do this for files that you know to be clean. You can submit the file for analysis to www.virustotal.com for a wider analysis.
1. Search for Virus & treat protection in Windows Search and open it.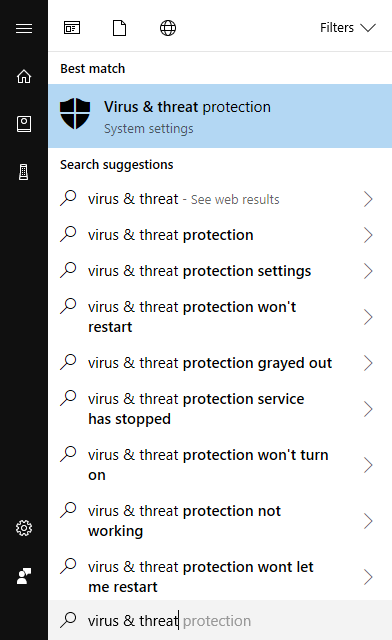 2. Select Virus & Threat protection settings.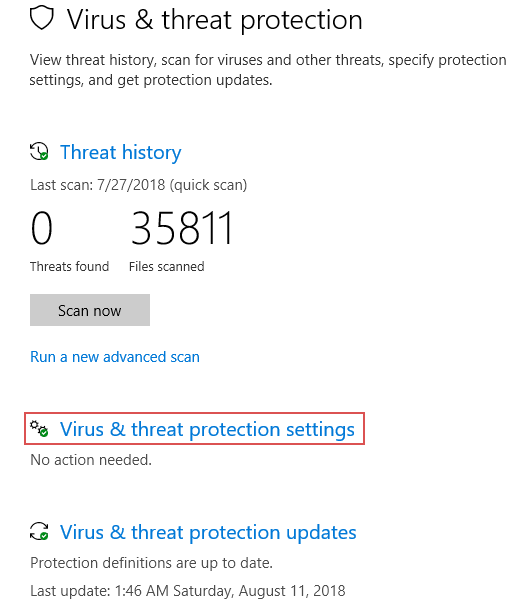 3. Scroll down to the end of the page and select Add or remove exclusions under Exclusions.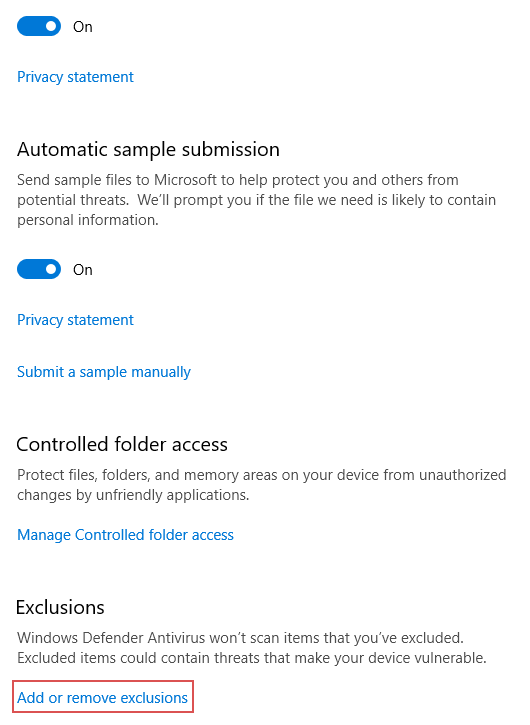 4. Select type of exclusion and its path.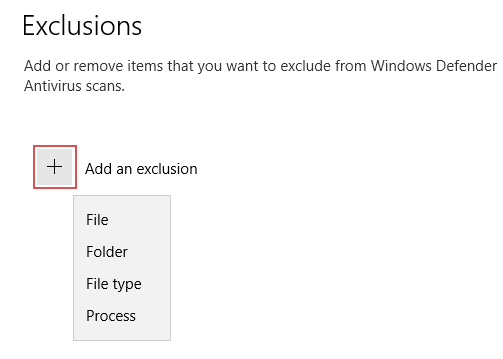 To restore a file already deleted check this guide.
Windows Defender related tools: