With Windows 10 version 1803 (April 2018 update) and version 1809 (October 2018 Update), Microsoft changed the behavior of camera app access setting so that it affects desktop applications as well.
To fix this do the following:
1. Go to Windows settings and select Privacy.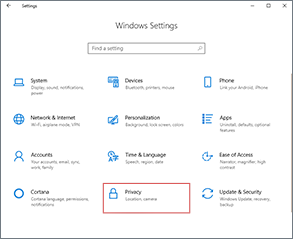 2. Select Camera and switch on the "Allow apps to access your camera" toggle.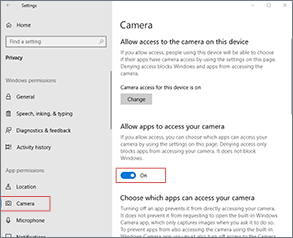 3. Restart those applications where you've wanted to use the camera/webcam.
4. (Optional) To block apps access to camera you will have to toggle camera off for each app. You will have to do this after each new app you install.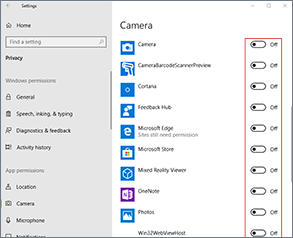 Useful for Skype, WhatsApp, Discord, OBS Studio, Edge, Chrome, Firefox etc.